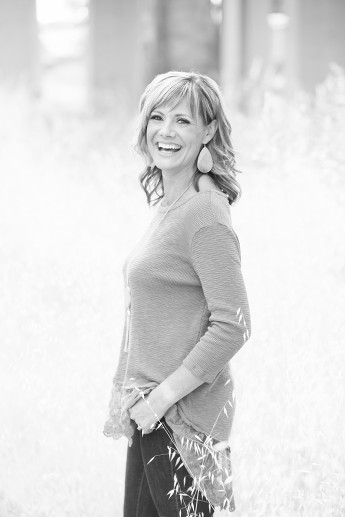 Hi! I'm Janna Allbritton, the girl behind Yellow Prairie Interior Design. Wow, did I just say that? It still feels like a dream. It wasn't too long ago that I was designing and decorating for everyone I knew, as a hobby. I knew I had a passion for it, but it really never occurred to me to make it my JOB! One day my hubby asked me, "When are you going to quit your job (then as a preschool assistant) and do what you really want to do?" Seriously? That conversation and the encouragement of a really sweet friend made this comfort-zone-loving girl wonder, "What if?" I took the leap, enrolled in a local design school program, and the rest is history.
So I already mentioned my husband, Ryan. He. Is. The. Best. Best friend, best partner for 25 years, and best encourager of my dreams. Plus, he loves Jesus, which is what I love MOST about him. We have two kids that make us so proud. Our son, Hayden is 21, and our daughter, Kendall, is 16. They love Jesus too, which is all I could ever ask for as a mom.
We make our home in Oregon, which is really just a beautiful place to raise a family. Or vacation. Or do anything really. So much to explore, so much to experience. I grew up not too far from here, on a little apple farm with my two sisters and hard-working dream-following parents. What a childhood we had. Anyway, this upbringing is what gave me my love of the rustic, weathered, chippy, humble, well-loved farmhouse look. As an adult I prefer it to be a little more on the clean and simple side, but if you found it in a barn, I'm quite sure I'm in love with it. My hubby and I enjoyed the experience of having a new home built in 2014 and bringing that feel to our newly constructed home was SO. MUCH. FUN. And THEN. In 2017 we decided to follow our dream of country living and purchased 6 beautiful acres nearby, including an 1890 farmhouse. In 2018 our home underwent a complete renovation, and now…well NOW we're just over here pinching ourselves.
If you're still reading this, I admire your attention span. Thanks for stopping by, and hopefully you can pick up an idea or two!
Stay In Touch! Subscribe to the Newsletter