Lesson No. 1
The Living Room
What if your living room looked amazing… Beautiful, without trying too hard. Totally pulled together.
Do you ever go shopping, come home with your finds
and it just looks like… a pile of stuff?
Or you walk in the store, and it's all a blur? Oh look, a pretty pillow — that doesn't match anything in my house!
Ever wish your living room looked Pinterest perfect?
Do you have a serious lack of time and energy for decorating?
Don't really want to spend the money on an interior designer?
Wouldn't it be nice to have a cozy, welcoming space for your family to enjoy?
Well now you can! And I'm here to help.
Imagine
Seeing your home with fresh eyes. Using some basic principles to create a fresh, pulled-together look. All. By. Yourself.
Learn to shop with a purpose and pull it all together when you get home. And then tell your friends and family YOU did it!
Janna's obvious love and passion for interior design really makes her one of a kind. Not only does she have a beautifully unique style and sense of composition, but she is just a joy to work with.
Ashley Dimeo Buchan, ADB Photographix
I get positive feedback constantly about how beautifully decorated and warm my new space feels. If you are looking for an exceptional designer to revamp your space, I would highly recommend Yellow Prairie!
Megan Ward, Owner,
Red Pearl Designs
I never knew working with an interior designer could be so rewarding. Janna was enthusiastic and made the project fun. She had vision when I didn't even know where to begin and I love the end result!
Diane McLaran
I'm Here for Ya
With over 180,000 Instagram followers and hundreds of clients, I'm here to help you make your space amazing.
No. 1

We're going to make your living room awesome.

How can I be so sure? Well, I've seen a lot of living rooms and there are basic principles that apply to every room I work on. And guess what?

It's your turn next!

No. 2

Basic principles, yes.

But, we'll dive into each important component and talk about what to buy, where to put it, and how to set it up.

The best part? It doesn't have to cost a million dollars. 
Budget-friendly is my wheelhouse (and it will be yours).

And hey, I'm taking you shopping!

No. 3

Let's outline the course.

Choosing the perfect paint color.

Selecting the right area rug. Yes, you need one!

Every good space needs a plan! Hint: you might have to move your sofa.

Lighting. Don't you DARE skip this step.

Accessorizing and finishing touches. And a super fun shopping trip
So what are you waiting for? Grab a snack, and let's get started!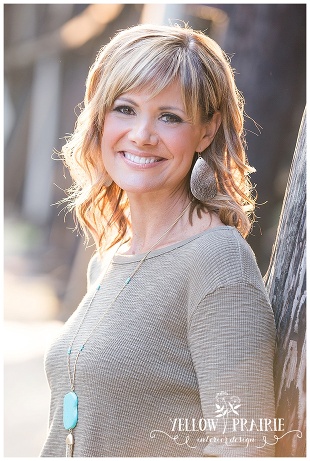 A Little About Me
I'm Janna. I like long drives in the country and cozy living rooms. But really, it's so true. Growing up on a little apple farm here in Oregon, we might not have had a sprawling home with lots of bedrooms, but we had cozy. We had cozy for days. It's funny because as a child, I thought I would love to move to the city some day, and have the biggest, fanciest house on the block. But the older I get, the more I realize that cozy is where its at. Sure, it's nice to have a little more space, but the feeling. The feeling we're after in this crazy, busy world is COZY. A refuge from the chaos. A comfortable, put-up-your-feet haven that's tailored just to us.
And maybe you'd like that too…which is why I love what I do — helping people like YOU create that cozy-welcoming-inviting-comfortable feeling in YOUR home!
Janna