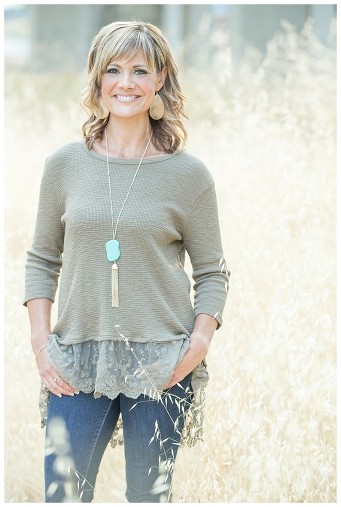 Do you ever wonder, "What am I good at? What was I created to do?" Well that was me. For years.
My husband and I got married young, became youth pastors, and loved every minute. It was such a fun season of our lives, and a growing experience for me, especially being a total introvert. 5 years later, my husband became a banker, and once our kids were born, I became a stay-at-home-mom. Treasured times for sure. I knew I had a passion for design and decorating…making our home cozy. But it was just a hobby, right? I wondered. "What am I good at? Do I have ANY gifts??"
Fast forward some years and I started working at my kid's school. A little extra spending money. I loved working with the kids, but I wondered. "What am I good at? There must be SOMETHING!"
The church we were attending at the time asked me to decorate the foyer for Christmas. This included 17 Christmas trees. Me?? MEEEEEE??? I felt so inadequate. Strangely, I said yes. I worried about it, shopped for it, prepared for it, and worried some more. Then a lightbulb went off. PRAY for God's help! I simply said, "God, if you put this in my lap, I know you'll help me. PLEASE give me some good ideas." The day came, the volunteers showed up to help, and it was a success. With God's help. And still I wondered, "What am I good at? What was I created to do?"
A few years later I started working as a preschool assistant. Wow, what a gift to work with those little ones. While I enjoyed it, I felt like it wasn't what God had for me. It wasn't what I was MADE to do. So there I was again. Wondering. People would point out my love of decorating, and I would downplay it. Every time. I could never do that for a JOB. Not me. It made me feel inadequate just to dream of it!
Then we decided to build a house. Oh. My. Goodness. I can't even TELLLLLLLL you how much I enjoyed EVERY. SINGLE. PART. OF. IT. And once we moved in, and the kids were off to school, it was time to DECORATE. Ummmm, ya. Pretty much my favorite day. EVER. Who needs Tahiti? Just leave me alone in my house, with an empty mantel and built-ins to style. Please and thank you.
Once our home was complete, we had a housewarming party. My friend and rockstar graphic designer, Megan, walked in and asked when she could start designing my business cards because I was going to be an interior designer. First, huge compliment coming from her, she's the cutest. Second, that's sweet but ME? Ya right. Because I don't know what I'm meant to do. I'm not sure what God has for me.
Finally my sweet husband asked me point-blank in the car one day, "When are you going to quit your job and do what you really want to do?" It was such a huge epiphany. I enrolled in a design school program and the rest is history.
I'm not saying I'm the BEST designer ever. Far from it. What I AM saying is that wow, God has such great patience. All those years, I questioned him. I asked him what He had for me. I wondered if there was ANYTHING I could possibly be good at. He was whispering it to me the whole time. I chose not to listen. I was too wrapped up in what I'm NOT capable of doing. What is too hard for me. What is too far-fetched for this farm girl. How could I limit God like that? My heart's desire is to walk through the doors HE opens for me. To use any scrap of talent He has given, for His glory. Not to waste it and cover it up with my own selfishness.
I hope you can find encouragement in my story today, friend. PLEASE KNOW that He has awesome plans for you! Are you willing to listen and walk through those doors? If I've learned one thing, it's that I can't do anything alone. Jesus is my everything. EV. RY. THING. And he is so faithful to take me by the hand, and lead.